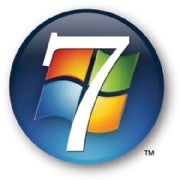 Windows 7
..siapa yang nggak kenal,OS terbaru keluaran windows ini memang menjadi idaman para pemilik komputer/leptop,termasuk saya..hehe
tapi ada satu masalah yang pernah dialami teman saya,yaitu windows 7 yang asli tiba tiba menjadi tidak asli lagi ( menurut windowsnya sendiri ),pengin tahu solusinya??? silahkan simak tulisan berikut ini untuk mengatasi nya.
Gejala Masalahnya:
Anda menggunakan Windows asli 7 tanpa masalah. dan sudah diaktifkan dengan benar mengunakan kode lisensi asli. Tapi suatu hari ketika Anda login ke Windows 7, Anda menerima pesan berikut:
Windows is not genuine
Your computer might not be running a counterfeit copy of Windows.
Seiring dengan pesan yang disebutkan di atas, Anda juga menyadari bahwa latar belakang desktop menjadi hitam dan pesan kesalahan berikut ditunjukkan di sudut kanan bawah layar:
This copy of Windows is not genuine.
Dan juga pada saat Anda memeriksa System Properties, Anda mendapat pesan kesalahan berikut:
You must activate today. Activate Windows now.
Penyebab Masalah:
Sebenarnya masalah ini terjadi ketika ada kurangnya hak akses pada kunci registri "
HKEY_USERS\S-1-5-20″
. Secara default akun
System
,
Network Service
dan
Administrator
mempunya akses "
Full Control
" dan "
Read
" perizinan pada kunci registry, tapi terkadang "
Network Service
" tidak memiliki izin yang tepat pada kunci registry dan Anda kemudian menghadapi masalah ini. Hal ini terjadi mungkin hasil dari menerapkan
Plug and Play Group Policy object (GPO)
. Layanan Perizinan menggunakan Plug and Play untuk mendapatkan sistem hardware, informasi ID dan mengikat lisensi untuk komputer anda. Secara default, itu tidak memiliki izin yang tepat untuk mengakses Layanan Plug and Play.
Solusi untuk mengatasi masalah ini:
Ada 2 solusi sebenarnya. Kita dapat mencobanya satu per satu:
Cara Pertama: Memakai RSOP
:
Ketik "rsop.msc" di kotak "Run" atau di "Search box" start menu windows lalu tekan tombol "Enter", jendela RSOP akan terbuka.
Sekarang pergi ke:
Computer Configuration/Windows Settings/Security Settings/System Services
Dipanel sebelah kanan cek service "Startup" jenis "Plug and Play" seharusnya diset ke "Not Defined", kalo ngga, klik dua kali lalu pilih tipe startup ke "Automatic".
Sekarang jalankan perintah berikut di kotak Run atau di command prompt.
Restart windows anda, dan seharusnya masalah dapat diatasi.
Cara Kedua: Memakai Registry Editor.
Ketik "regedit" di kotak "Run" atau di kotak "Search" di startmenu windows, jendela Registry Editor akan terbuka.
Sekarang, masuklah ke kunci berikut:
Klik kanan pada kunci "S-1-5-20" dan pilih "Permissions…" Jendela baru akan muncul.
Pilih "NETWORK SERVICE" dan di user list conteng kotak "Allow" untuk memberikan izin/akses "Full Control"
Klik tombol OK untuk menerapkan perubahan.
Hanya itu saja, restart windows 7 kita, dan seharusnya masalah ini dapat teratasi.
NB:
Jika "
NETWORK SERVICE
" ngga terdapat didalam list usernya, klik pada tombol "
Add
", ketikkan "Network Service" di "
Enter the object names to select type
" dan klik pada tombol "
Check Names
", Ini akan mendeteksi dan konfirmasi username. Klik tombol OK.
Selesai
special thank's to www.hong.web.id